DESCRIPTION
Can you adapt to the wide variety of learning environments in medicine?
Can you learn for exams at the same time as training to be a doctor?
Can you stay focused on the future while getting today's job done?
Can you achieve a life-work balance?
How to Succeed at Medical School will help you learn these vital skills, and much more.
This excellent guide to the study skills essential for surviving and thriving at medical school gives you insight into what to expect, covering the early days right through to clinical attachments.
With case studies, illustrations, quotes from other students, tip boxes, exercises, portfolios, and learning techniques to help you communicate and to study and revise — it's jam-packed to help you succeed!
Written by experienced medical school teachers, this is your guide from the start of medical school to the start of your medical career.
DETAILS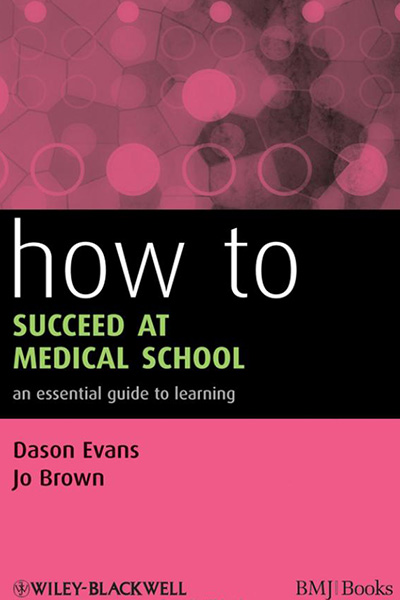 REVIEWS
The book is easy to read. It is well set out and has good revision points in the form of reflective questions at the end of each chapter. Both teachers and students would benefit from it
— MJA, August 2009
Xem thêm: