DESCRIPTION
For more than half-a-century, Zollinger's Atlas of Surgical Operations has been the gold-standard reference for learning how to perform the most common surgical procedures using safe, well-established techniques. The ninth edition continues this tradition of excellence with the addition of color illustrations and coverage of more than 230 procedures, including many of the most important laparoscopic operations.
Following the proven effective design of previous editions, each procedure is fully explained on two pages. The right page contains beautifully rendered line drawings with color highlights that depict every important action a surgeon must consider while performing the operation. The facing page includes consistently formatted coverage of indications, preoperative preparation, anesthesia, position, operative preparation, incision and exposure, procedure, closure, and postoperative care.
Time-tested, updated, and enhanced by color, Zollinger's remains the ultimate teaching atlas of surgery.
DETAILS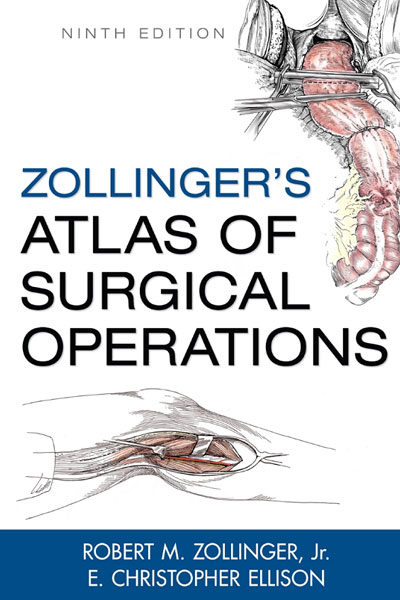 REVIEWS
I started using this book when I started my postgrad training in surgery. It has been very useful throughout- gives much background information without being tedious. It is generally an easy read- lots of tables to simplify information and has much practical information.
— Sabrina —

Xem thêm: