DESCRIPTION
The significantly expanded second edition of this full-color atlas provides a step-by-step, visual guide to the most common procedures in emergency medicine. Completely revised, it also includes new procedures such as REBOA, the HINTS test, sphenopalatine ganglion block, occipital nerve block, and lung ultrasonography.
Procedures are described on a single page, or two-page spreads, so that the physician can quickly access and review the procedure at hand. The atlas contains more than 700 diagnostic algorithms, schematic diagrams, and photographic illustrations to highlight the breadth and depth of emergency medicine. Topics are logically arranged by anatomic location or by type of procedure, and all procedures are based on the most current and evidence-based practices.
Atlas of Emergency Medicine Procedures, Second Edition is an essential resource for physicians and advanced practice professionals, residents, medical students, and nurses in emergency medicine, urgent care, and pediatrics.
DETAILS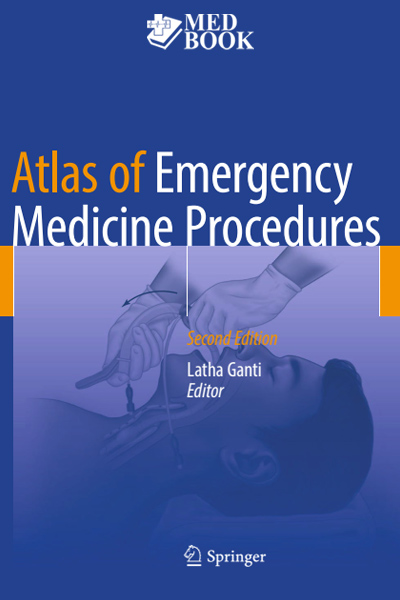 REVIEWS
The techniques presented in this book will dramatically expand your understanding of emergency medicine procedures, and most importantly, your ability to deliver positive patient outcomes.
SÁCH Y KHOA HAY
SÁCH Y KHOA TIẾNG ANH
SÁCH SINH VIÊN Y KHOA
SÁCH DỊCH Y KHOA
PHẦN MỀM Y KHOA
SÁCH SONG NGỮ Y KHOA
MEDICAL BOOKS FREE
MEDICAL BOOKS PDF