DESCRIPTION
Reichman's Emergency Medicine Procedures, Third Edition is written to provide a detailed, step-by-step approach to more than 200 procedures performed in an emergency or acute care setting.
This trusted classic will provide medical students, residents, advanced practice clinicians, and the seasoned emergentologist with a reliable, one-stop procedural reference on which to base clinical practices and technical skills.
The Third Edition is enhanced by added chapters, algorithms, clinical pictures, radiographs, tables, and coverage of cutting-edge technological advancements.
Features:
Organized into 16 sections, each representing an organ system, an area of the body, or a surgical specialty.
Each chapter is devoted to a single procedure
Chapters have a similar format that encompasses:

Relevant anatomy and pathophysiology
Indications and contraindications for the procedure
Preparation for the patient, including consent, anesthesia, and analgesia
Step-by-step description of the procedure
Cautions that indicate common problems
Alternative techniques and helpful hints
Aftercare and follow-up
Potential complications
Summary of critical information

More than 1,500 full-color photographs
Companion online library of animations demonstrates approximately 40 common or difficult procedures.
Includes both common and infrequently encountered procedures Important evidence-based recommendations throughout
Helpful pedagogy includes key information, cautions, and important facts highlighted in bold
DETAILS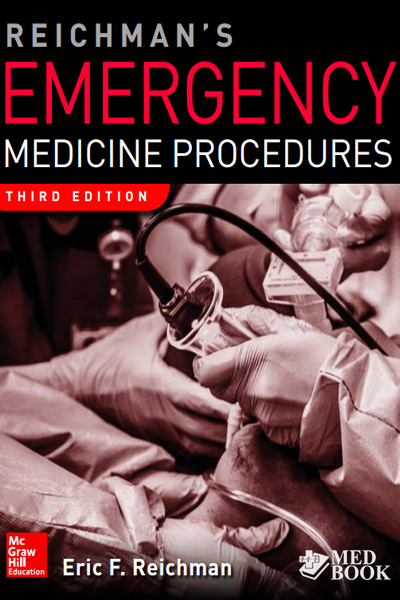 REVIEWS
The techniques presented in this book will dramatically expand your understanding of emergency medicine procedures, and most importantly, your ability to deliver positive patient outcomes.
SÁCH Y KHOA HAY
SÁCH Y KHOA TIẾNG ANH
SÁCH SINH VIÊN Y KHOA
SÁCH DỊCH Y KHOA
PHẦN MỀM Y KHOA
SÁCH SONG NGỮ Y KHOA
MEDICAL BOOKS FREE
MEDICAL BOOKS PDF