DESCRIPTION
Since the first edition of Textbook of Adult Emergency Medicine was published twenty years ago, there has been enormous change in the way emergency care is delivered. This has occurred both in countries where emergency medicine was originally developed and in those where its application was limited because of cost. Emergency medicine is now perceived as the cornerstone of response to acute illness regardless of resources.
This fully revised Fifth Edition provides clear and consistent coverage of this constantly evolving specialty. Building on the success of previous editions it covers all the major topics relevant to the practice of emergency medicine. The book will prove invaluable to professionals working in this setting – including nurse specialists and paramedics – who require concise, highly practical guidance, incorporating the latest best practice and evidence-based guidelines.
A comprehensive textbook of adult emergency medicine for trainee doctors – covers all the problems likely to present to a trainee in the emergency department.
Chapters are highly readable and concise – boxes summarise chapter key points and highlight controversial areas of treatment.
The content is highly practical, clinically orientated and thoroughly updated in all the core subjects
There have been major updates in topics such as airway, shock and sepsis where guidelines have changed rapidly.
The imaging chapters have also evolved with changing practice and improved technology, to be concordant with evidence on the importance of image interpretation by emergency clinicians.
There are major sections on other skills and issues of key importance to today's advanced emergency medicine practitioner, such as staffing, overcrowding, triage, patient safety and quality measures.
In addition, difficult topics such as death and dying, the challenging patient, ethics, giving evidence and domestic violence are covered. Governance, training, research and organisational subjects such as disaster planning and response, humanitarian emergencies and refugee medicine are included to give the reader a framework to understand the complexity of managing major emergency systems of care.
DETAILS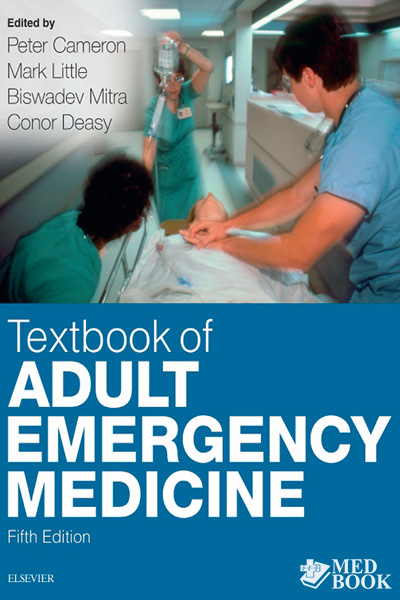 REVIEWS
As an experienced ED nurse and Emergency Nurse Practitioner, I found the book fascinating and could not put it down. The authors and editors of this text have succeeded in producing a comprehensive guide to Emergency Medicine which would be a valuable resource for any Emergency Department.
— International Emergency Nursing
SÁCH Y KHOA HAY
SÁCH Y KHOA TIẾNG ANH
SÁCH SINH VIÊN Y KHOA
SÁCH DỊCH Y KHOA
PHẦN MỀM Y KHOA
SÁCH SONG NGỮ Y KHOA
MEDICAL BOOKS FREE
MEDICAL BOOKS PDF