DESCRIPTION
Prepared by residents and attending physicians at Massachusetts General Hospital, this pocket-sized looseleaf is one of the best-selling references for medical students, interns, and residents on the wards and candidates reviewing for internal medicine board exams.
In bulleted lists, tables, and algorithms, Pocket Medicine provides key clinical information about common problems in internal medicine, cardiology, pulmonary medicine, gastroenterology, nephrology, hematology-oncology, infectious diseases, endocrinology, and rheumatology.
The six-ring binder resembles the familiar "pocket brain" notebook that most students and interns carry and allows users to add notes. This Fourth Edition is fully updated and includes an eight-page color insert with key and classic abnormal images.
DETAILS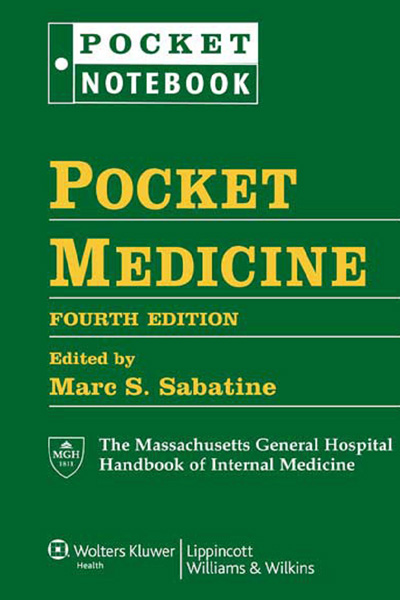 REVIEWS
Great read. Provides details about key medical conditions, treatment, diagnostics, and quotes the relevant research articles based on the findings. Easily affordable as well. Not bulky and fits into the pockets of any white coat. Only caveat is that the print can sometimes be rather small in certain areas of the book.
— Negalgx86 —
Xem thêm: