DESCRIPTION
Yamada's Textbook of Gastroenterology has for 20 years been the most comprehensive gastroenterology reference book, combining an encyclopaedic basic science approach to GI and liver disease with the latest clinical thinking, especially in diagnostic and therapeutic developments. It is universally respected across the globe.
The original outstanding editorial team was led by Tadataka Yamada, MD, one of the world's leading figures in GI research. As in previous editions, the new textbook reflects the collective efforts of the editors and a hugely impressive team of contributors, who are each experts in their specific areas.
Now with another world leader in gastroenterology as Editor-in-Chief, Daniel K. Podolsky MD, President and Professor of Internal Medicine at the University of Texas Southwestern Medical Center, together with a stellar group of associate editors, the 6th edition of this iconic textbook has been expanded and enhanced in many ways with new content and technology.
DETAILS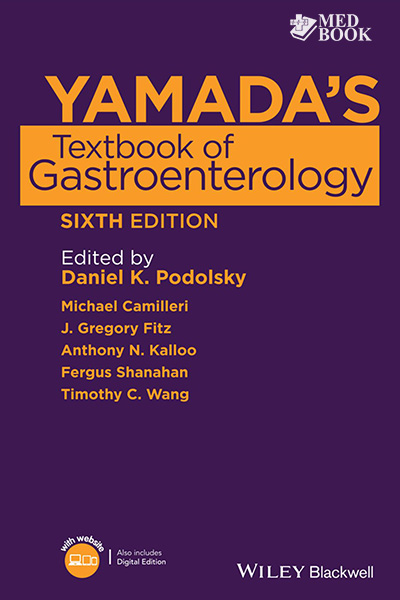 REVIEWS
In short, this is an invaluable book, and a must for every gastroenterologist's practice. The content is exceptional, with detailed information on nearly all subspecialties in gastroenterology and quality images, including endoscopic pictures, for reference. Pairing the print version with the website is critical for keeping material relevant and accessible today. Dr. Yamada is a leader in the field of gastroenterology, and this book is an unparalleled contribution.
— Doody Enterprises 15.03.2017
SÁCH Y KHOA HAY
SÁCH Y KHOA TIẾNG ANH
SÁCH SINH VIÊN Y KHOA
SÁCH DỊCH Y KHOA
PHẦN MỀM Y KHOA
SÁCH SONG NGỮ Y KHOA
MEDICAL BOOKS FREE
MEDICAL BOOKS PDF