DESCRIPTION
Preventive Cardiology – a new Companion to Braunwald's Heart Disease – addresses the prevention and risk stratification of cardiovascular disease so that you can delay the onset of disease and moderate the effects and complications.
Drs. Roger Blumenthal, JoAnne Foody, and Nathan Wong discuss the full range of relevant considerations, including the epidemiology of heart disease, risk assessment, risk factors, multiple risk factor-based prevention strategies, and developments in genetics and personalized medicine.
DETAILS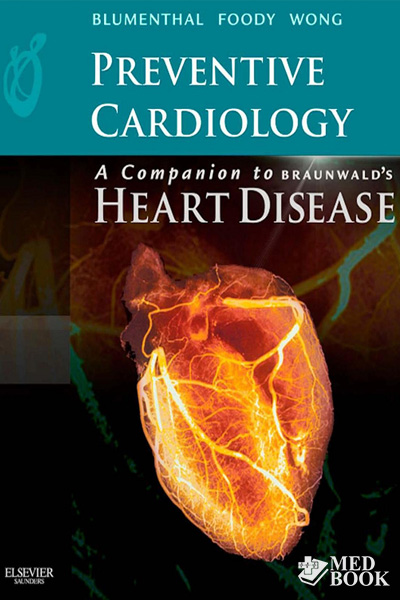 REVIEWS
This well-written book focuses on understanding preventive cardiovascular disease on both a basic science and clinic level. It reflects current management guidelines and evidence-based clinical practices in the field of preventive cardiology, and will serve as comprehensive guide for clinicians."
— Saima Karim, D.O.(Ochsner Clinic Foundation), Excerpts from Doody's Review Service, Rating – 4 Stars!
SÁCH Y KHOA HAY
SÁCH Y KHOA TIẾNG ANH
SÁCH SINH VIÊN Y KHOA
SÁCH DỊCH Y KHOA
PHẦN MỀM Y KHOA
SÁCH SONG NGỮ Y KHOA
MEDICAL BOOKS FREE
MEDICAL BOOKS PDF