DESCRIPTION
The third edition of Hypertension: A Companion to Braunwald's Heart Disease, by Drs. George L. Bakris and Matthew Sorrentino, focuses on every aspect of managing and treating patients who suffer from hypertensive disorders.
Designed for cardiologists, endocrinologists and nephrologists alike, this expansive, in-depth review boasts expert guidance from contributors worldwide, keeping you abreast of the latest developments from basic science to clinical trials and guidelines.
DETAILS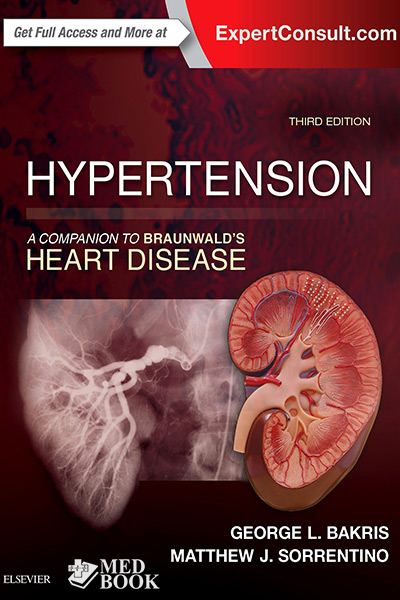 REVIEWS
Features expert guidance from worldwide contributors in cardiology, endocrinology, neurology and nephrology.
SÁCH Y KHOA HAY
SÁCH Y KHOA TIẾNG ANH
SÁCH SINH VIÊN Y KHOA
SÁCH DỊCH Y KHOA
PHẦN MỀM Y KHOA
SÁCH SONG NGỮ Y KHOA
MEDICAL BOOKS FREE
MEDICAL BOOKS PDF