DESCRIPTION
Introducing Cardiovascular Intervention, a comprehensive companion volume to Braunwald's Heart Disease. This medical reference book contains focused chapters on how to utilize cutting-edge interventional technologies, with an emphasis on the latest protocols and standards of care.
DETAILS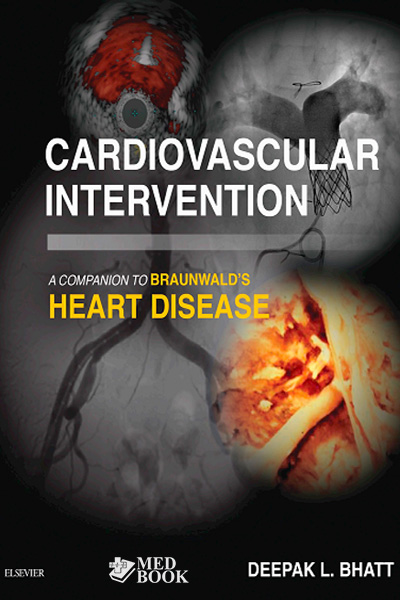 REVIEWS
This is an invaluable resource and guide for any student, trainee, or practitioner involved in the field of interventional cardiology. It is written by leading experts and is a must-have for dealing with everyday clinical problems, such as complex anatomy. The information and techniques are comprehensive and up to date. The figures, animations, and videos are regularly updated in the online library so readers can stay current. This is as an excellent addition to the Braunwald's Heart Disease family of books.
— Parham Parto, MD, MPH (Ochsner Clinic Foundation). Doody's Score 92 – 4 Stars!
SÁCH Y KHOA HAY
SÁCH Y KHOA TIẾNG ANH
SÁCH SINH VIÊN Y KHOA
SÁCH DỊCH Y KHOA
PHẦN MỀM Y KHOA
SÁCH SONG NGỮ Y KHOA
MEDICAL BOOKS FREE
MEDICAL BOOKS PDF