DESCRIPTION
This workbook offers structured, course-like learning, and just like an instructor in an ultrasound course, it guides you systematically through the individual organ systems. The accompanying videos demonstrate basic anatomy for ultrasound, optimum transducer positioning, and the interaction between transducer position and monitor display, allowing you to experience the learning points in real time for a deeper, visual understanding.
Highlights of the third edition:
Ultrasound Teaching Manual is the perfect introduction to diagnostic ultrasound if you:
Xem thêm:
DETAILS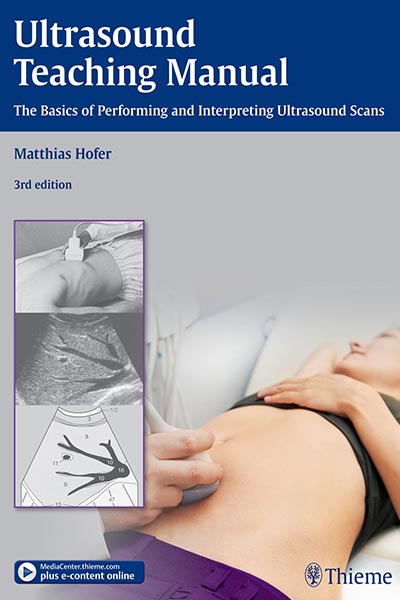 REVIEWS
Excellent reference book for Abdominal Ultrasound!
One of the best and easy to understand books for Abdominal Ultrasound. I enjoyed reading every page of it. Highly recommended material for medical students, physicians, radiologists and sonographers.