DESCRIPTION
Part of the highly regarded Specialty Imaging series, this unique title by Dr. Melissa L. Rosado-de-Christenson clearly presents the imaging features of all thoracic neoplasms (including those affecting the cardiovascular system) as well as staging of malignancies and patterns of metastatic spread in a single, convenient volume.
An easy-to-read bulleted format and state-of-the-art imaging examples guide you step by step through every aspect of the field, including invasive diagnostic and therapeutic procedures.
This book is an ideal resource for radiologists, pulmonary medicine physicians, thoracic surgeons, thoracic oncologists, and radiation oncologists – anyone who must distinguish lung cancer and thoracic metastases from less common malignant and benign neoplasms.
DETAILS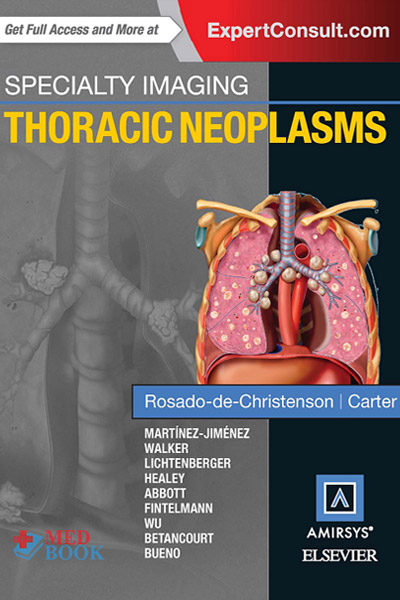 REVIEWS
This is an excellent book on the imaging of thoracic neoplasms. It is thorough and covers all parts of the thorax. The authors are well known and highly respected chest imagers. Overall, this is a good addition to the Specialty Imaging series and an excellent resource for practicing radiologists.
— Tara Catanzano, MD (Baystate Medical Center) Doody's Score: 91 – 4 Stars!
SÁCH Y KHOA HAY
SÁCH Y KHOA TIẾNG ANH
SÁCH SINH VIÊN Y KHOA
SÁCH DỊCH Y KHOA
PHẦN MỀM Y KHOA
SÁCH SONG NGỮ Y KHOA
MEDICAL BOOKS FREE
MEDICAL BOOKS PDF