DESCRIPTION
Comprehensive, visually appealing, and easy to understand, Osborn's Brain, second edition, by the highly esteemed Dr. Anne G. Osborn, provides a solid framework for understanding the complex subject of brain imaging when studied cover to cover.
Almost completely rewritten and featuring 75% new illustrations, it combines essential anatomy with gross pathology and imaging, clearly demonstrating why and how diseases appear the way they do.
The most immediate emergent diagnostic topics are followed by nonemergent pathologies, integrating the most relevant information from Dr. Osborn's entire career of accumulated knowledge, experience, and interest in neuropathology, neurosurgery, and clinical neurosciences.
DETAILS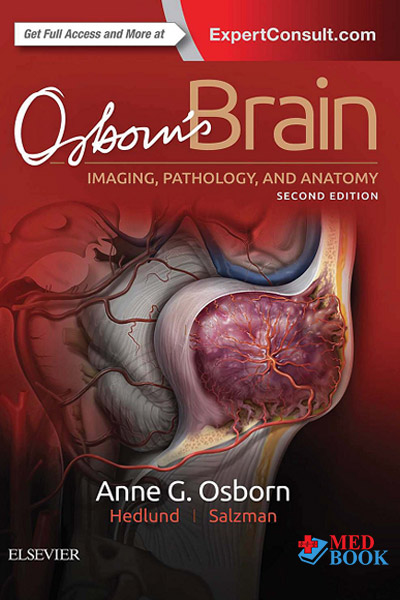 REVIEWS
Highly recommend this updated version of Dr Osborn's classic text. As with the last edition,it is comprehensive,has an abundance of high quality images and also summary boxes listing salient points of the disease entities. It should be a mandatory read for radiology residents, neuroradiology fellows and diagnostic radiologists interpreting neuro imaging studies. It should be very useful for those in neurosurgery and neurology training,too. Practicing neuroradiologists will also likely learn or relearn a few pearls of knowledge. This is a comprehensive text meant to be read cover to cover and it's an enjoyable read.
— Dr. William G Novak