DESCRIPTION
The clinical laboratory plays a critical role in the diagnosis and management of endocrine and related metabolic disorders, which are leading causes of morbidity and mortality in children and adults.
The Handbook of Diagnostic Endocrinology, Third Edition, provides a ready reference for the evaluation, diagnosis, and monitoring of such disorders. This revision incorporates translational medicine, connecting what clinicians need to know with those in research providing a clinical context to which they can relate their molecular findings.
This book solves the needs of clinicians and researchers by bringing together in one book endocrinology at the molecular and clinical levels. As the intricacies of intracellular signaling have become better understood, states of hormone resistance are now increasingly recognized.
The most common endocrinopathy in westernized countries, the metabolic syndrome, results, to a large extent, from insulin resistance. The complexity of the circulating forms of various hormones are acknowledged in this revision.
Key Features
DETAILS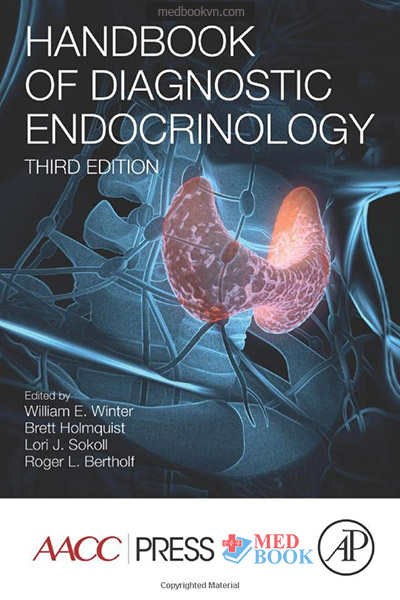 SÁCH Y KHOA HAY
SÁCH Y KHOA TIẾNG ANH
SÁCH SINH VIÊN Y KHOA
SÁCH DỊCH Y KHOA
PHẦN MỀM Y KHOA
SÁCH SONG NGỮ Y KHOA
MEDICAL BOOKS FREE
MEDICAL BOOKS PDF