DESCRIPTION
The third edition of The Ventilator Book combines the content of the original book with key chapters from The Advanced Ventilator Book into one comprehensive reference.
The Ventilator Book has been the go-to reference for physicians, advanced practice providers, respiratory therapists, fellows, residents, and students working in the Intensive Care Unit since 2012. It has been published in four languages, with over 50,000 copies in print.
Dr. William Owens explains, in clear language, the basics of respiratory failure and mechanical ventilation. This is a guide to keep in your jacket pocket, call room, or in the ICU.
Chapters have been updated to reflect new developments in critical care medicine and the experience gained during the COVID-19 pandemic. The book is divided into sections on physiology and technology; conventional modes and basic concepts; and unconventional modes and advanced concepts. As always, there are chapters for initial ventilator setup, adjustments, and troubleshooting. Patient-ventilator dyssynchrony, rescue therapies for ARDS, and ECMO are also covered.
The goal of The Ventilator Book is to demystify mechanical ventilation for the nonexpert practitioner and to emphasize safe, patient-based critical care. This edition lives up to the intent of the best-selling original, which is to make difficult concepts easy to understand.
DETAILS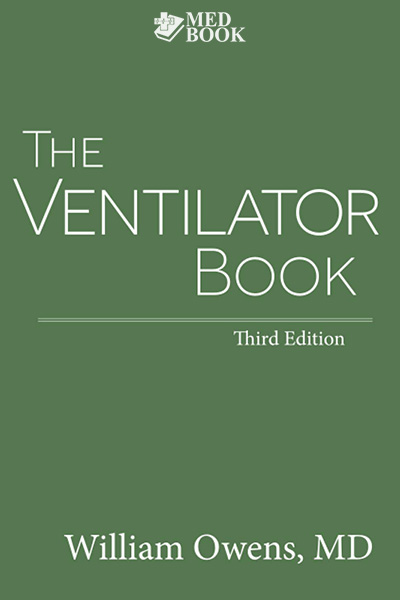 REVIEWS
I am an ICU RN. Probably many of those things explained in this book I was supposed to know, but I didn't. Talks between an RT and a physician were a mystery to me many times. Now I understand their reasoning behind decisions. I gained lots of confidence by reading the book that was very easy to read. It is also written quite artistically, and with a lot of sense of humor! Absolutely priceless book!
— Larisa Rudelson
Xem thêm: