DESCRIPTION
Ultrasonography is effective in the evaluation of joint involvement in patients with rheumatic diseases, and may be useful in diagnosis and in monitoring the synovial inflammation by power Doppler technique, with great sensitivity in comparison with clinical examination.
The high-resolution US combined with power Doppler technique is also able to detect the peripheral entheseal abnormality, the bone erosion and the tendon involvement.
The purpose of this book is to elucidate the examination technique, the sonographic changes in musculoskeletal rheumatic involvement and the ultrasound assessment of joint rheumatic diseases.
The atlas is enriched with several figures, in which the US picture is compared with that of conventional radiography, CT and MRI.
DETAILS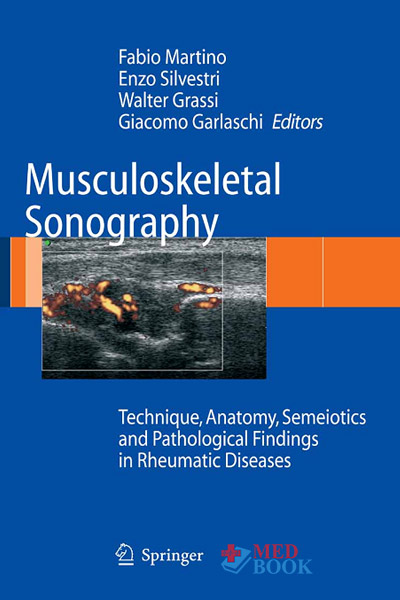 SÁCH Y KHOA HAY
SÁCH Y KHOA TIẾNG ANH
SÁCH SINH VIÊN Y KHOA
SÁCH DỊCH Y KHOA
PHẦN MỀM Y KHOA
SÁCH SONG NGỮ Y KHOA
MEDICAL BOOKS FREE
MEDICAL BOOKS PDF