DESCRIPTION
A fundamental and respected resource book in critical care, The ICU Book, Fourth Edition, continues to provide the current and practical guidance that have made it the best-selling text in critical care.
The text addresses both the medical and surgical aspects of critical care, delivering the guidance needed to ensure sound, safe, and effective treatment for patients in intensive care—regardless of the specialty focus of the unit.
Key Features
Problem-based approach teaches critical thinking and mirrors the decision-making process of the intensive care unit
Expert perspectives from Dr. Marino help sharpen technique, minimize error, and improve outcomes
Reader-friendly format makes essential information easy to locate and apply
"Final Word" summaries at the conclusion of each chapter highlight salient points and improve retention of key concepts
New to the Fourth Edition
Fully rewritten content (including eight New chapters) assures readers of only the most up-to-date and practical information available
Full-color format emphasizes clinical anatomy and facilitates visual learning
DETAILS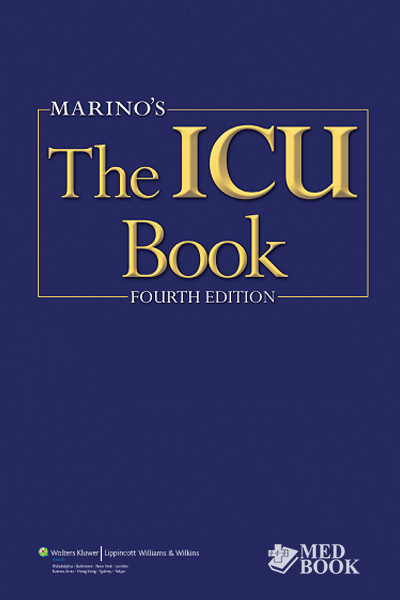 REVIEWS
A worthy update of its predecessors. Appropriate for any critical care population.
— Doodys Publishers' Club, Friday, April 18, 2014.
SÁCH Y KHOA HAY
SÁCH Y KHOA TIẾNG ANH
SÁCH SINH VIÊN Y KHOA
SÁCH DỊCH Y KHOA
PHẦN MỀM Y KHOA
SÁCH SONG NGỮ Y KHOA
MEDICAL BOOKS FREE
MEDICAL BOOKS PDF