DESCRIPTION
Gray's Clinical Neuroanatomy focuses on how knowing functional neuroanatomy is essential for a solid neurologic background for patient care in neurology. Elliot Mancall, David Brock, Susan Standring and Alan Crossman present the authoritative guidance of Gray's Anatomy along with 100 clinical cases to highlight the relevance of anatomical knowledge in this body area and illustrate the principles of localization.
DETAILS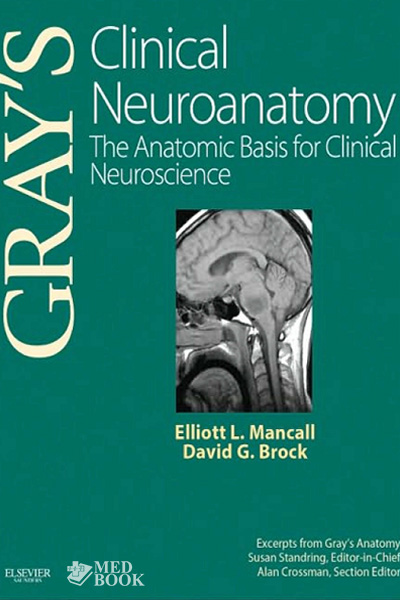 REVIEWS
The book is written for any student of anatomy, from the beginning of training to late in a medical career.I still get a bit giddy about this book. It would have been wonderful to have it years ago (I will not say how many) when I was taking neuro-anatomy
— Korwyn Williams, MD, PhD, Doody's review service rating – 4 stars!
SÁCH Y KHOA HAY
SÁCH Y KHOA TIẾNG ANH
SÁCH SINH VIÊN Y KHOA
SÁCH DỊCH Y KHOA
PHẦN MỀM Y KHOA
SÁCH SONG NGỮ Y KHOA
MEDICAL BOOKS FREE
MEDICAL BOOKS PDF