DESCRIPTION
Gray's Atlas of Anatomy, the companion resource to the popular Gray's Anatomy for Students, presents a vivid, visual depiction of anatomical structures.
Newly updated with a wealth of material to facilitate study, this medical textbook demonstrates the correlation of structures with appropriate clinical images and surface anatomy ― essential for proper identification in the dissection lab and successful preparation for course exams.
Clinically focused, consistently and clearly illustrated throughout, and logically organized, Gray's Atlas of Anatomy makes it easier than ever to master the essential anatomy knowledge you need!
DETAILS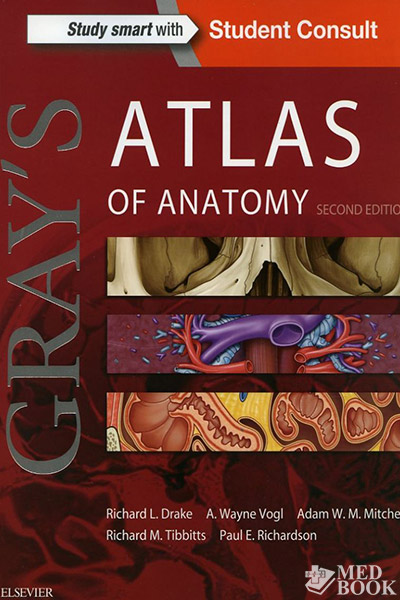 REVIEWS
A collection of beautifully drawn anatomical illustrations; each clearly labelled allowing for easy identification of the various structures…an excellent, pictorial anatomy guide for medical students learning anatomy for the first time whether they're in the dissection room or as part of their private study.
— UK Medical Student
SÁCH Y KHOA HAY
SÁCH Y KHOA TIẾNG ANH
SÁCH SINH VIÊN Y KHOA
SÁCH DỊCH Y KHOA
PHẦN MỀM Y KHOA
SÁCH SONG NGỮ Y KHOA
MEDICAL BOOKS FREE
MEDICAL BOOKS PDF