DESCRIPTION
Excel on the USMLE Step 1 with help from the world's most popular medical review book!
Written by students who excelled on the Step 1 exam and reviewed by top faculty for accuracy, this indispensable guide provides you with a blueprint of all the content you're likely to find on the exam. Packed with insider advice for students from students, First Aid for the USMLE Step 1 2020 will help maximize your study time.
Insider advice for students from students:
DETAILS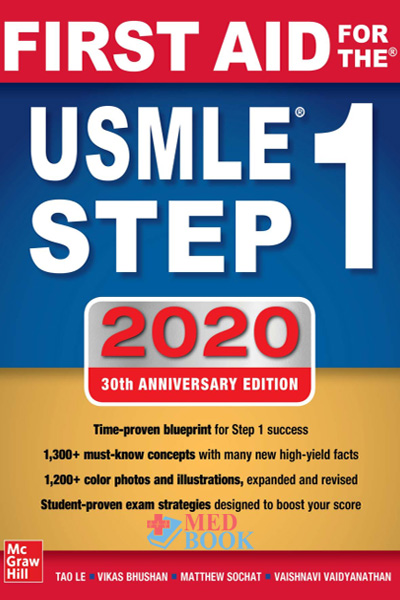 REVIEWS
First Aid is basically the bible for med students, so here I am, worshipping at the altar of our lord and savior McGraw Hill. It's concise and to the point which makes studying easier and more efficient. I use it with Picmonic since they have a page by page follow along feature that lets me look up any mnemonics they have for the topics on a given page/chapter. Then I review everything with UWorld.
I do wish I bought this sooner to help identify high yield info earlier on in school. Long story short, First Aid is a must-have for anyone preparing for Step 1!
SÁCH Y KHOA HAY
SÁCH Y KHOA TIẾNG ANH
SÁCH SINH VIÊN Y KHOA
SÁCH DỊCH Y KHOA
PHẦN MỀM Y KHOA
SÁCH SONG NGỮ Y KHOA
MEDICAL BOOKS FREE
MEDICAL BOOKS PDF