DESCRIPTION
Thieme Test Prep for the USMLE: Medical Physiology from Gabi Waite and Maria Sheakley transforms high-yield concepts into challenging multiple choice questions organized by body system.
Readers will learn how to synthesize, integrate, and apply physiological concepts to clinical situations in a format mirroring the USMLE exam.
Key Highlights
More than 750 USMLE®-style multiple choice questions on physiology and pathophysiology, categorized as easy, moderate, and difficult, with detailed explanations
Questions begin with a clinical vignette and approximately 20% are image-based, mirroring the USMLE-format.
Every question tagged by organ system, difficulty level, disease, and normal, abnormal or therapeutic process, enabling electronic format question sorting
This essential resource will help you assess your knowledge and fully prepare for board examinations.
DETAILS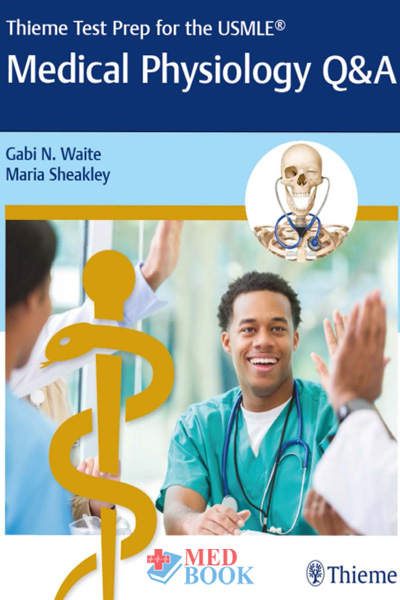 REVIEWS
Very well written in step 1 format, with very good explanations-which is one of the most helpful parts of a prep question set… Succinct but comprehensive in helping me to understand more about each of the other answers listed (and easy for me to see why they are wrong).
— Chris Moser (Third-year medical student, Alabama College of Osteopathic Medicine)
SÁCH Y KHOA HAY
SÁCH Y KHOA TIẾNG ANH
SÁCH SINH VIÊN Y KHOA
SÁCH DỊCH Y KHOA
PHẦN MỀM Y KHOA
SÁCH SONG NGỮ Y KHOA
MEDICAL BOOKS FREE
MEDICAL BOOKS PDF