DESCRIPTION
Kaplan USMLE Step 2 CK Lecture Notes 2021: Obstetrics and Gynecology is a part of 5-Book Set Kaplan Medical's USMLE Step 2 CK Lecture Notes 2021.
The only set on the market that offers a comprehensive yet concise review of USMLE Step 2 CK exam topics. Includes:
The best review from the same team that releases USMLE Step 1 Lecture Notes
DETAILS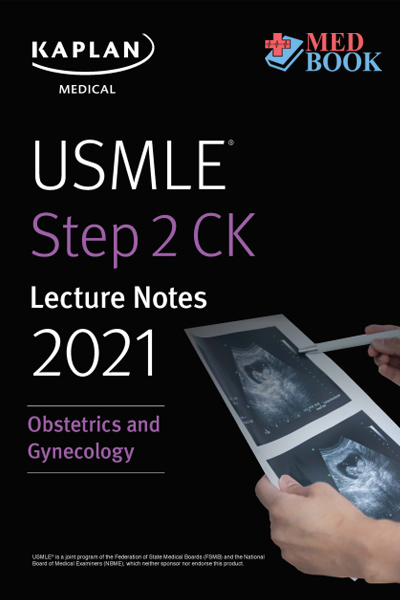 REVIEWS
For over 40 years, Kaplan Medical has been dedicated to helping aspiring doctors prepare for and pass their medical licensing exams. We are proud to offer the most innovative study tools available on the market and our dedicated staff of expert advisors and faculty ensures that doctors and medical students receive the guidance and support they need. At Kaplan Medical, our students' success is our goal.
SÁCH Y KHOA HAY
SÁCH Y KHOA TIẾNG ANH
SÁCH SINH VIÊN Y KHOA
SÁCH DỊCH Y KHOA
PHẦN MỀM Y KHOA
SÁCH SONG NGỮ Y KHOA
MEDICAL BOOKS FREE
MEDICAL BOOKS PDF